Lars-Erik Cederman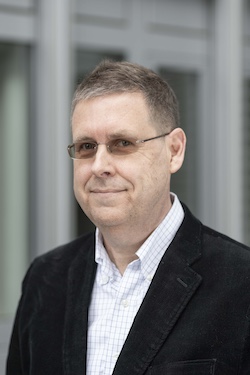 ETH Zentrum
Prof. Dr. Lars-Erik Cederman
International Conflict Research
IFW D 49.2
Haldeneggsteig 4
8092 Zurich
Switzerland
Phone: +41 44 632 67 59
Fax: +41 44 632 12 89
E-Mail:

Born in Sweden in 1963, Lars-Erik Cederman received an M.Sc. in Engineering Physics from the University of Uppsala in 1988 and an M.A. in International Relations from the Graduate Institute of International Studies in Geneva in 1990 before obtaining his Ph.D. in Political Science from the University of Michigan in 1994. Using computational modeling, he wrote his dissertation on how states and nations develop and dissolve. He has since taught at the Graduate Institute of International Studies in Geneva, Oxford, UCLA, and Harvard.
Lars-Erik Cederman is editor of Constructing Europe's Identity: The External Dimension (Lynne Rienner, 2001) and the author of Emergent Actors in World Politics: How States and Nations Develop and Dissolve (Princeton University Press, 1997), which received the 1998 Edgar S. Furniss Book Award. He is also the author and co-author of articles in scholarly journals such as the American Political Science Review, European Journal of International Relations, International Organization, International Studies Quarterly, Journal of Conflict Resolution, and Proceedings of the National Academy of Sciences. His main research interests include computational modeling, International Relations theory, nationalism, integration and disintegration processes, and historical sociology.
Curriculum Vitae
Publications